JAV Jeweler's Bench is but one of a handful of South Texas Crossroads jewelry craft studios in operation .
Located in the 130-year-old Texas community of Yoakum, in Dewitt County. This once thriving railroad community nestles within a 50-mile radius of some of the State of Texas grandest historical sites. Yoakum, Texas also lies within an 80-mile automobile trip to Calhoun County's tranquil "Magnolia Beach".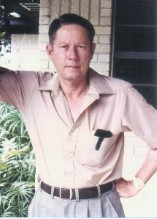 SOMEONE ASKED!

Q: Will Valadium turn my finger "green"?

A: No. Valadium is a special non-precious metal alloy. It's properties make this metal resistant to corrosion and a good choice for person's with hypoallergic skin. Valadium is especially resistant to discoloration due to skin oils, perfume and soap residues.
Who is the sales representative?

The protégé of a well-known Dewitt/Lavaca County jeweler Melvin Witcher, John A. Villa began his career as an apprentice at Witcher's Diamond Ring Factory in 1975. He worked there as the primary bench jeweler from 1978 until the company's closing in 1986.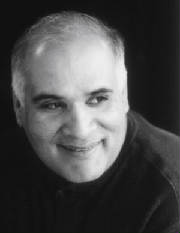 How can you know the jewelry offered by JAV Jeweler's Bench is the quality you're looking for?

My personal prospective of jewelry is that it is purely a luxury. For me, making a jewelry purchase represents a reward for your hard work and money. My experiences in jewelry retail have honed my choice of jewelry worth spending your money on.
How does JAV Jeweler's Bench provide finished products and services with freedom to alter the designs in house?

I've worked thousands of hours as a jewelry craftsman since 1975. I know what is needed to accomplish quality repairs on your fine jewelry. I stock a wide varity of jewelry findings (parts) in both gold and sterling silver which allows me to do a same day, in house, jewelry repair or alterations.
Can you get a price quote to compare prices with your local stores from this website?

Pricing jewelry can be tricky. A personal consultation is best. This allows the jeweler to tailor a price that fits your budget. I've stocked my showcase to reflect a modest price range affordable to most everyone. Always keep in mind the quality of the goods your buying.
How soon can you receive delivery of your jewelry or jewelry repairs?

"On-the-Premise" jewelry repair is my specialty. I've always promised a finished job in 7 days or less. If you need you alterations in a hurry or simply can not part with your personal property, just ask for a same day repair. You may watch as I work in my studio.
Does JAV Jeweler's Bench sell loose diamonds?

Inventory control is the big challenge for me. I find it best to special order diamonds, as I need them. Modern retailing practices allow the merchant to receive new or special orders with "Next Day" delivery. Stop by for your next diamond purchase.
Can a customer purchase jewerly from another source and expect JAV Jeweler's Bench to service that jewelry?

Yes. I have the skills and tools to work on the great variety of jewelry sold in today's market. Remember I can also repair or customize your jewelry the same day. Call ahead of time to make sure materials are available to complete your request.
How can you place your order from this website?

For your security, please contact me via telephone with your requests or e-mail me. DO NOT GIVE ANY MONEY ACCOUNT NUMBERS OR SEND A CREDIT CARD NUMBER before I can verify your arrangements. Call (361) -293-6376.

I will be offering in house inventory for sale as I contiune to develope this website. You can use your personal credit cards, debit cards. Your purchases are securly transacted through the "Authorize.net" gateway or you may use PayPal as your gateway of choice. Find the items with the "Buy Now" button and shop securely.

As of 04/09/07, now you can shop MY ON-LINE CATALOG. This option offers a convenient shopping cart, with the security needed when using a credit card. On the "HOME" page find the line Click Here To Shop The On-Line Jewelry Catalog. Your shopping experience will be safe and secure.